Our Most Recent Events...
Lexington Market | August 2023
The RTB August event delivered an exceptional evening of networking at Baltimore's historic Lexington Market.
Attendees enjoyed making new contacts, gaining unique insights into REI from RTB's featured guests, and participating in our sponsor's raffles that offered amazing prizes! (think AirPods, drills, grills, and more!)
From signature cocktails & supreme cuisine to successful connections, everything the event served up was delicious.
We are eagerly awaiting the next one!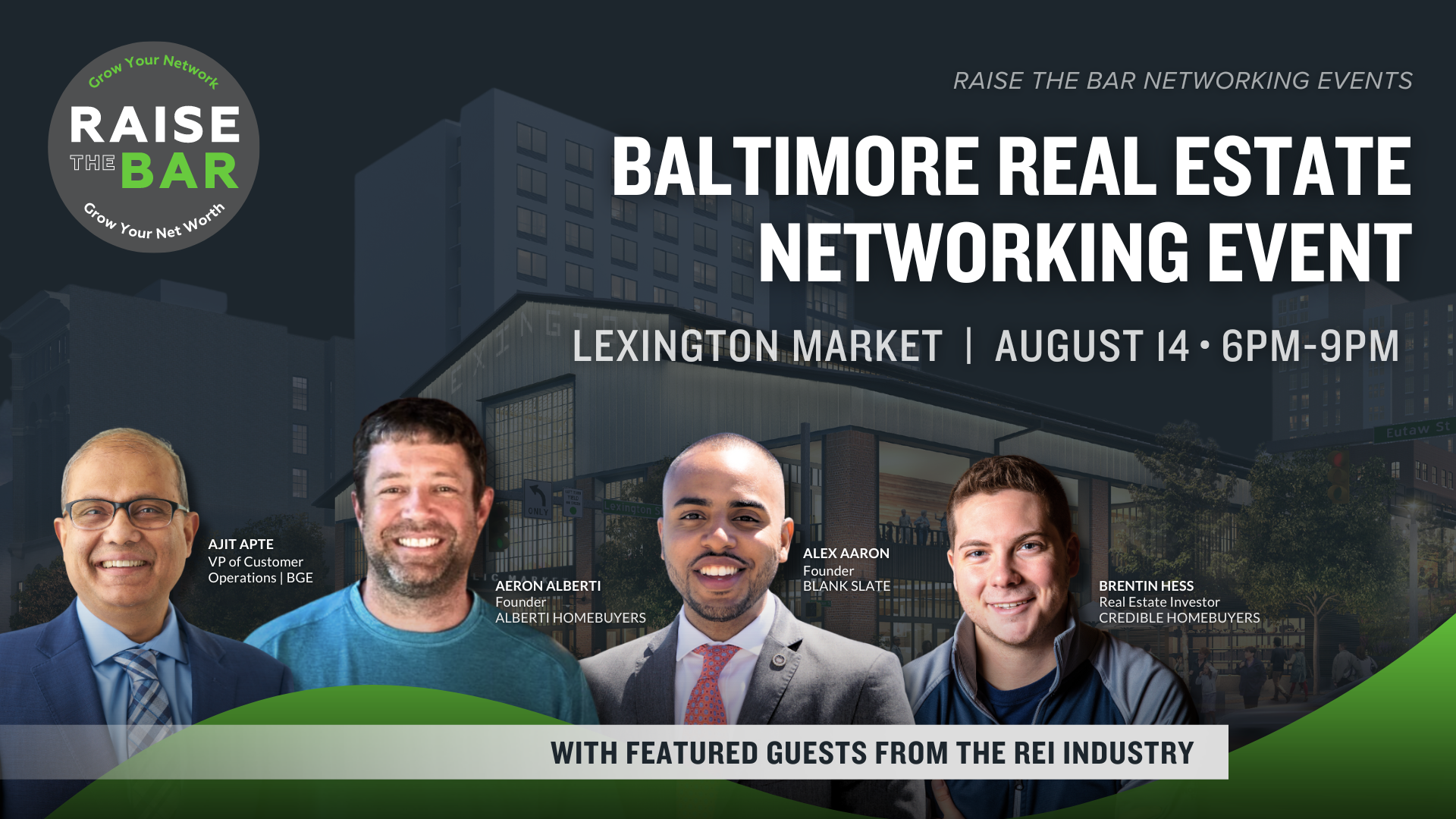 Guilford Hall Brewery | March 2023
Thank you to everyone who joined us on March 28th at Guilford Hall Brewery for a night of professional networking, live music, food, and beverages with Baltimore's real estate community.
We were thrilled to have Alice Kennedy, Baltimore City Housing Commissioner, in attendance at the event!
She gave an eloquent speech and even stayed after to one-on-one with guests about the Baltimore City Department of Housing Community Development (DHCD) initiatives. 
Our sponsors showed up and showed out, raffling off items like headphones and AirPod Pros!
Our October event brought out the best in the business for a successful night of networking amongst industry peers. 
Guests were audience to an informative speech on city planning as it pertains to REI courtesy of special guest speaker Chris Ryer, Director of the Baltimore Department of Planning, and had the opportunity to pick his brain during an exclusive Q&A following his speech. 
Connections were created, libations shared, and memories made. We can't wait for the next one. Hope to see you there!
Beer | Business | Baltimore 
We had a great time collaborating with Pimlico Capital to host Baltimore real estate professionals for beers and business deals. 
Over 100 real estate investors and others in the industry came out for an amazing time making unions at Union.
Cheers to a successful evening and to many more! 🍻